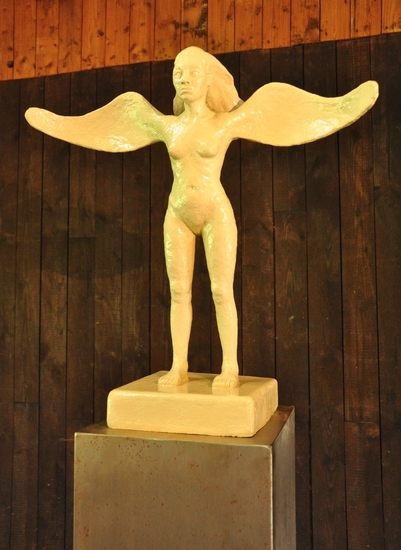 56 x 54 x 22 cm, © 2017, € 1 995,00
Three-dimensional | Sculpture | Ceramics
On display at Open days Atelier Mostheuvel 12
The sculpture "Believe", is about believing and trusting in yourself. About believing in your own power and beauty, about believing in your possibilities and talents. Daring to believe gives you inner freedom. During the process of making, this sculpture became a kind of a guardian, a protector of freedom and peace in general. As an angel, she is watching for peace. Even in difficult times she is still an anchor for freedom and peace. She is peace herself.
Stuur als kunstkaart

Vanaf € 1,75 excl. porto